2023 Winter Futsal Technical Training
Winter Futsal Technical Training sessions will be held on Wednesdays from January 11th through March 1st at Whitewater Crossing Youth Center (5771 Hamilton-Cleves Road (SR 128), Cleves, Ohio).
The cost is $85.00 for CWSC players and $100 for NON-CWSC players.
2014/2015/2016: 6:00 - 7:00 p.m.
2011/2012/2013: 7:00 - 8:00 p.m.
2004/2005/2006/2007/2008/2009/2010: 8:00 - 9:00 p.m.
***Please note we may ask some players to attend a different time slot based on signup numbers.
***Deadline to register is January 4. All registrants will be emailed January 5 with further details and confirmation.

Questions Please Contact our Executive Director:
Kevin Spraul : spraulk@gmail.com
Players will get lots of touches on the ball!
This technical training will consist of 35-40 minutes of instruction focusing on ball mastery, 1v1 moves, improving first touch, passing and receiving, and ball striking. We will end the sessions with 20-25 minutes of small sided play.
Winter 2023
NEXT SESSION BEGINS JANUARY 8th, 2023!
Registration is due by January 1st, 2023.
DATES: January 8th-March 5th (no session Super Bowl Sunday - 2/12)
TIME: 4:15-5:15pm
LOCATION: Rivers Edge Indoor Sports
AGES: Any player born between 2016-2019
COST: $125
For more info click HERE
For any coaches looking for a training plan template, please select coaching tools under the training tab for an example of a new template.
Technical Director Josh Hess shares some thoughts on the value of using rondo's in training.
Spring 2021 Tournaments
WHY CINCINNATI WEST?
Cincinnati West Soccer Club is one of the fastest growing youth soccer clubs in the area because of our unique and strong focus on being team and family friendly while still meeting the soccer...
Field Status Information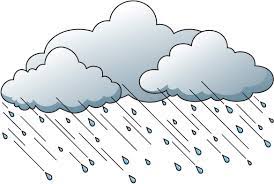 Valley Junction - OPEN
Dravo Park - OPEN
Updated 4/7/22
Miami Whitewater (MW)
513-728-3551 ext 383